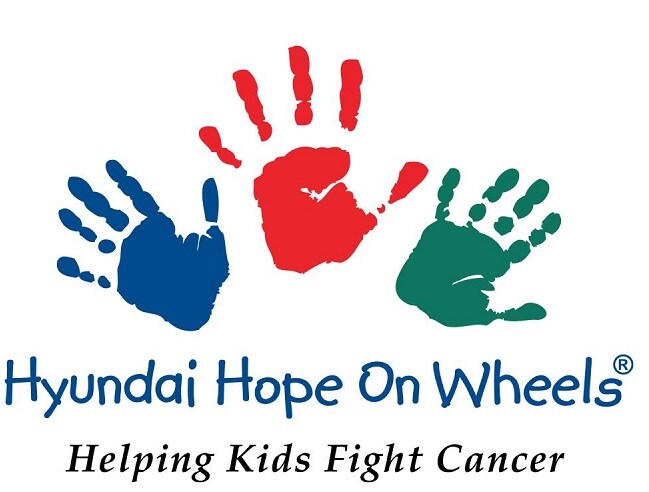 Hyundai Motor America and 830 dealers, including Tom Ahl Hyundai, is launching its annual campaign in honor of National Childhood Cancer Awareness Month. It has donated 40 research grants, totaling $8.5 million to pediatric cancer research this September! Since 1998, this nonprofit organization has donated over $130 million and has funded over 840 research projects.
Hyundai will travel across the country and allow hospitals where children are battling cancer. Near Fort Wayne and across the states, children will stick their hands in paint and handprint a 2017 Hyundai Santa Fe.This project is referred to "Every Handprint Tells A Story." Moreover, this nationwide tour aims to increase awareness and receive additional research funds for pediatric cancer.
"While great strides have been made in the fight against pediatric cancer over the last 19 years, pediatric cancer sadly remains the leading disease-related cause of death for children in the U.S.," said Jerry Flannery, President and CEO of Hyundai Motor America. "It is a terrible disease that impacts far too many kids each year and robs them of their youth. As part of our mission at Hyundai to be a better company, we remain committed to bringing hope to families faced with this disease and to helping close the gap in funding for critical cancer research."
The money that Hyundai donates to childhood cancers goes towards:
Quantum Grants- Hyundai Quantum Award supports life-saving transformational research on cancers with low survival rates.
Scholar Grants- The Hyundai Scholar Award is presented to researchers involved with translational research, working directly with patients.
Young Investigator Grant- The Hyundai Young Investigator Award provides funding for principal investigators whose research projects are likely to have a significant impact on improving the understanding of the biology of childhood cancer.
Impact Grants- The Hyundai Impact Award recipients are also selected from Children's Oncology Group (COG) member institutions.
Throughout September, Hyundai will host a slew of events that will gain the attention of the public. There will be special messages on social media, movie theaters, a 5k and 10k race in Fountain Valley, California, and a Nights Under the Stars Benefit Concert.
Fort Wayne Area Hyundai Dealership Cares About Community
Tom Ahl Hyundai is proud to be a part of a company that supports their local areas and helping those in need. Our Fort Wayne area Hyundai dealership always is looking for new ways to give back to the community we love. Besides from participating in this month-long event, we also volunteer at Lima Rescue Mission, Star-Spangled Fourth of July Spectacular, and Heartbeat of Lima.
If you would like to participate in Hyundai Hope on Wheels, there are plenty of opportunities available! You can donate this wonderful cause that supports lifesaving research. More than 90 cents of every dollar will go directly to pediatric cancer research projects.
If you have any questions about this charity or how you can contribute, please contact us at (888) 263-9037.