Preserving nature's and the world has been a long-term goal for Hyundai. To continue their commitment, Hyundai donated 2018 Hyundai Ioniq Hybrids to the National Park Service. They were given to:
Blue Ridge Parkway in Virginia and North Carolina
Santa Monica Mountains National Recreation Area in California
National Capital Parks (East) in Washington, D.C.
This beautiful 2018 Hyundai Ioniq Hybrid offers a strong ride to Delphos area, with fantastic fuel economy and comfortable interior.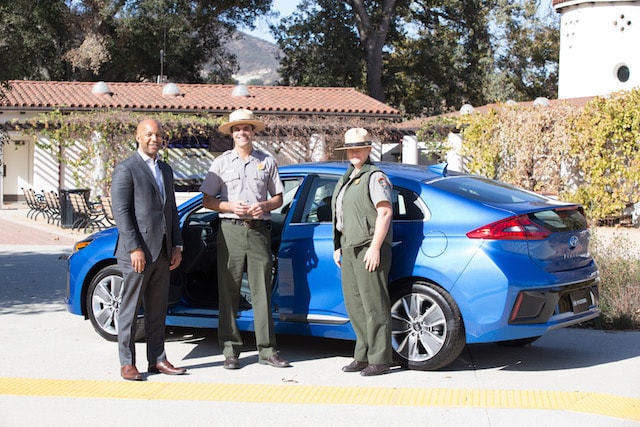 "Hyundai is proud to support the national parks with America's most fuel-efficient car, the Ioniq Hybrid," said Dean Evans, CMO, Hyundai Motor America. "Hyundai's brand promise of 'better' aligns perfectly with what the national parks do to preserve and maintain the country's most historic and treasured places. Our Ioniq Hybrid will deliver fuel-efficient and versatile transportation for the important work that the National Park Service does on a daily basis."
Become Eco-Focused Near Delphos
The Hyundai Ioniq Hybrid is the most fuel-efficient car in America with an EPA-estimated 58 combined MPG*. It offers three distinct electrified powertrains on a single vehicle platform. On top of that, the Hyundai Ioniq Hybrid is backed behind the best warranties compared to any brand.
Our Hyundai dealership near Delphos is proud to represent the principles Hyundai America chooses to stand by. We offer our community the best models on the market and a wide range of green cars that will surprise you when you find out it's electric!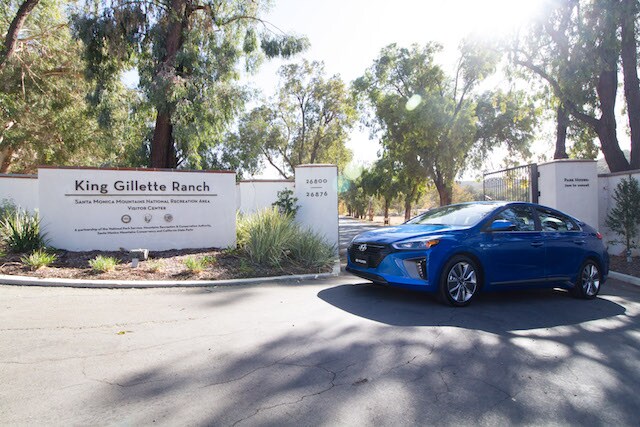 "The National Park Service is grateful to Hyundai for this donation, which reflects the long-standing tradition of private sector support for national parks and the National Park Service," said Reginald Chapple, division chief of Partnerships & Philanthropy for National Park Service.
If you would like to schedule a test drive with the 2018 Hyundai Ioniq Hybrid, please contact us at (888) 263-9037.