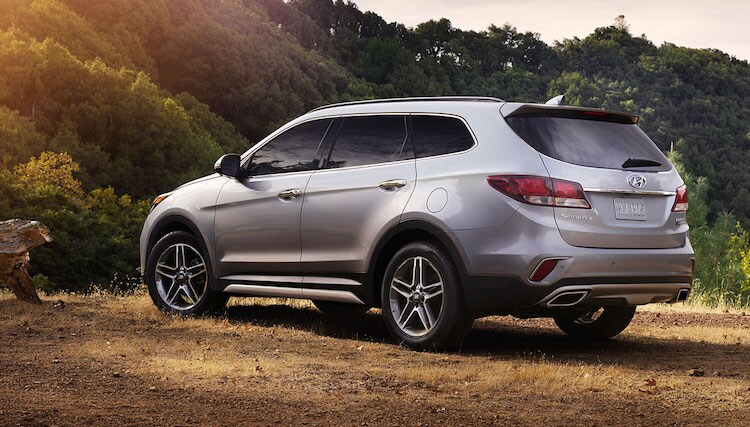 The 2018 Hyundai Santa Fe is giving Lima drivers a glimpse into the future with tons of high-tech features that could only be dreamed of until recently. The all-new design is futuristic-looking in its own right, with a revamped front fascia highlighting Hyundai's signature cascading grille and slim LED running lights. Advanced SmartSense technology is now available to everyone.
2018 Santa Fe Tech Features For Lima Drivers To Get Excited For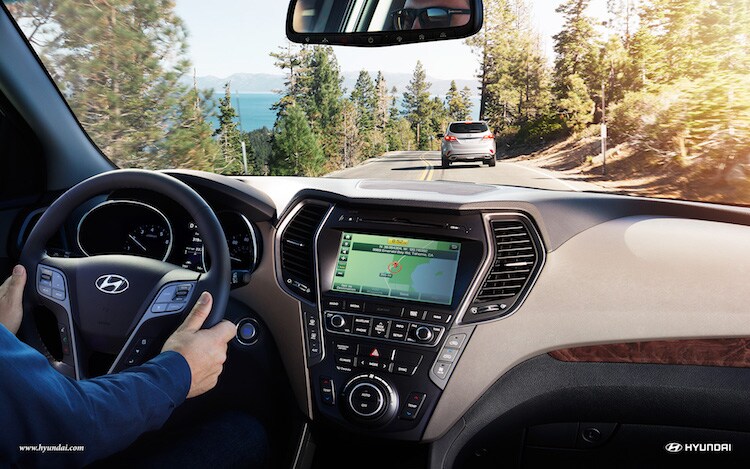 All new on the Santa Fe for the 2018 model year is a head-up display, which uses augmented reality to project a transparent display onto the windshield within the driver's eye line to provide important vehicle diagnostics so you don't have to take your eyes off the road.
HTRAC is based on AWD technology that actively adjusts the driving power distribution to all four wheels to optimize your ride to suit the driving conditions, whether it's a smooth dry road or a wet day on a bumpy surface.
How many times have you almost gotten your door taken off when parked by oncoming traffic? All-new for the 2018 Santa Fe is Child Lock Release Function, which automatically keeps doors locked with a warning alert when a car is approaching and will allow you to safely exit the vehicle when the coast is clear. The Santa Fe even includes a Rear Seat Occupant Alert which will alert drivers to children left in the back seat.
Hyundai aims to make the perfect car--not just taking care of major safety issues, but little inconveniences as well. If you've ever gotten out of the car only to realize you left your window down, the all-new Santa Fe lets you remotely close your window just by holding your remote key lock button for three seconds.
The 2018 Santa Fe has your front and your back. With Rear Cross-Traffic Collision Avoidance Assistance and Advances Smart Cruise Control, you'll get alerts about vehicles crossing behind you and your vehicle will slow down automatically if you are using cruise control on the highway and approaching a car in front of you.
Lima drivers can check out our selection of new Santa Fe models for sale today to get a hold of all this great technology.
Contact us today with any further questions about the Santa Fe or its availability.