Cruise control can come in handy for long road trips on highways that require high speeds for a long period of time. Our Hyundai dealer serving Delphos puts safety at the top of our priority list, and not having to worry about the speed of your vehicle can reduce fatigue and keep your car right at the speed limit for a safe, but fast trip. The steady speed as opposed to constantly pressing on the accelerator and releasing your foot saves you even more money at the pump than you already do by driving a Hyundai.
It generally is activated with a button or lever in the cockpit, usually on the steering wheel. Once the driver reaches their desired speed, they can take their foot off the gas to settle in for a long ride and adjust to a comfortable position more easily. Putting your foot back on the brake will deactivate cruise control so you can take control of the vehicle again.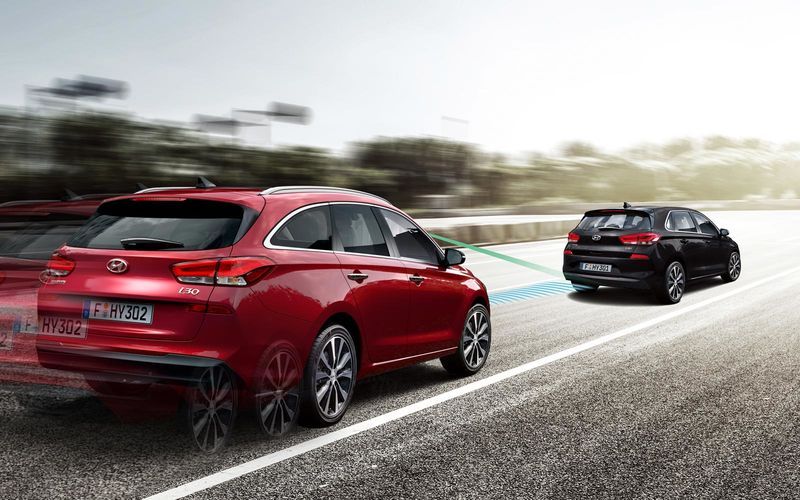 Hyundai Cruise Control Gives Delphos Area Drivers The Best of the Best
The new generation of Hyundai models features plenty of advanced technologies, and the selection of new Hyundai models for sale to Delphos area drivers at our Hyundai dealer has vehicles like the Hyundai Kona, which features Smart Cruise Control.
Smart Cruise Control with Stop & Go incorporates advanced safety features such as automatic braking into standard cruise control, using front radar sensors to maintain a constant speed and distance from the vehicle ahead. If traffic comes to a halt, the Stop & Go system applies the brakes until you are at a full stop, and will resume acceleration automatically once traffic is clear.
Contact us today with any further questions about Smart Cruise Control or any of the advanced safety features in our Hyundai models.