Checklist For After An Accident
Accidents happen. The moment one occurs, take a deep breath and remember that your Tom Ahl Hyundai family is here for you. Our service advisors have assembled an after-accident checklist to better prepare you for this situation. Whether you encounter a fender bender or a severe collision, having this information at hand can protect you and begin the recovery process. Review our after-accident checklist, print yourself a copy, and contact our Tom Ahl Body Shop to begin the repair process.

Don't Panic
Emotions may be high after an accident, but it is essential to stay calm. Begin carefully examining your surroundings for damages and injuries to parties involved. If anyone is severely hurt, call 911. If not, continue assessing the scene as follows.
Be sure to store a pad and pen in your glovebox or use the notes app on your cell phone to log detailed notes, such as each vehicle's make, model, and tag number. Write down the names, addresses, and phone numbers of all parties involved, including witnesses. Exchange insurance company and policy number of vehicle's operator, driver's license numbers, and note any badge numbers and names of reporting police officers.
Capture Photos
Once the necessary information has been exchanged, another important step for filing an after-accident claim is to document photos of the scene. The clearer and more detailed the images you provide for the insurance company, the better.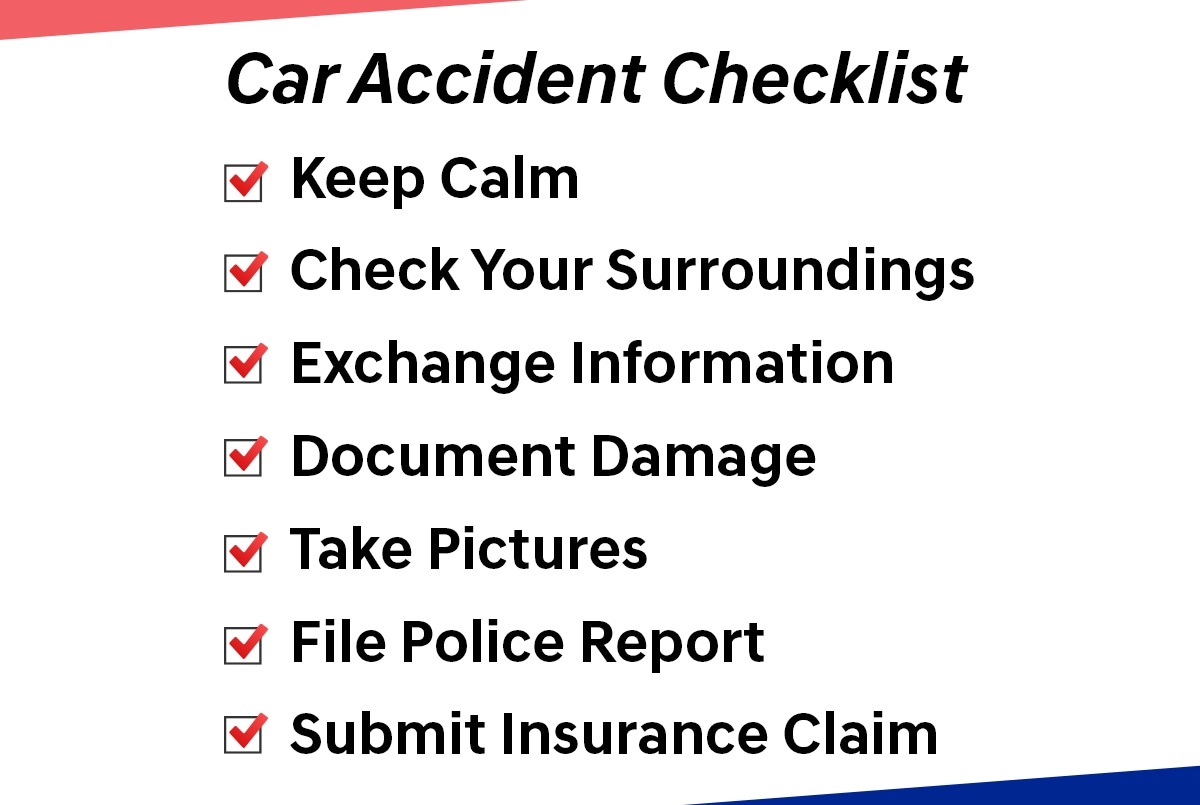 Create An Incident Timeline
Record a step-by-step recollection of the incident that can be provided for the police and your insurance company. We suggest drawing a diagram recreating the scene while it is fresh in your memory of all events that occurred during the accident from your perspective.
Tom Ahl Hyundai is always here to help you make it through this difficult time. Now that you have read our checklist on what to do after a car accident, we hope this provides some relief knowing that you have a reliable place to bring your valued vehicle. Keeping this after-accident checklist on-hand can go a long way, so be sure to leave a copy in your glovebox. Contact our Tom Ahl Body Shop to receive an estimate today!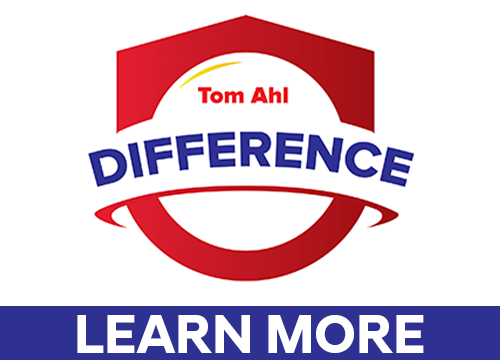 Hours
Monday

9:00am - 7:00pm

Tuesday

9:00am - 6:00pm

Wednesday

9:00am - 6:00pm

Thursday

9:00am - 6:00pm

Friday

9:00am - 6:00pm

Saturday

9:00am - 3:00pm

Sunday

Closed
Contact Our Tom Ahl Body Shop