Hyundai is concerned with the safety of all of its drivers and their passengers, including small children in the rear seat. Our Lima Hyundai dealer is particularly proud of the Hyundai Safe Exit Assist, which gives drivers a second set of eyes to let them know when it's safe to open the doors. If you try to deactivate the Electronic Child Safety Lock for your child to open the door as a vehicle is approaching from behind, it will prevent you from doing so while issuing an acoustic and visual warning.
Once the road is clear, the system will allow you to open the rear door, having avoided a potentially lethal accident. It's just another way that Hyundai engineers are thinking about you and your family first.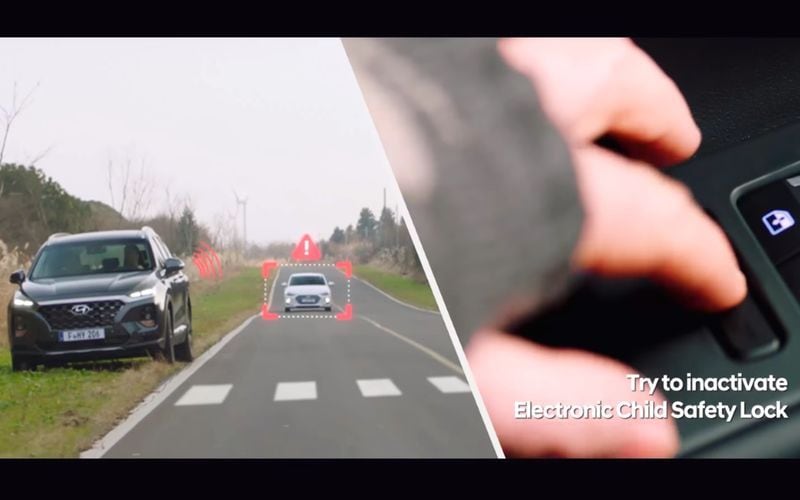 Other Hyundai Safety Features Available To Lima Drivers
Hyundai SmartSense™ is the advanced package of safety technologies that Hyundai Safe Exit Assist comes in. Other features that can help mitigate collisions include Forward Collision-Avoidance Assist, Blind-Spot Collision Warning, and Lane Keeping Assist. Your car used radar and cameras to sense where you are in relation to the road and other vehicle in order to maintain a safe distance and alert you to any imminent collisions.
Backing out of a tight space? The Rear Cross-Traffic Collision-Avoidance Assist works in tandem with the Rear-View Monitor to alert you of any cars passing by behind you that you might not be able to see when you're in reverse.
Lima drivers can get their hands on a Hyundai model with Hyundai SmartSense™ for less when they check out our new Hyundai specials. Don't miss out on a deal for the car of your dreams that has you as its number one priority.
Contact us today with any further questions about Hyundai Safe Exit Assist or any one of the advanced safety technologies available on Hyundai models. We're looking forward to hearing from you!