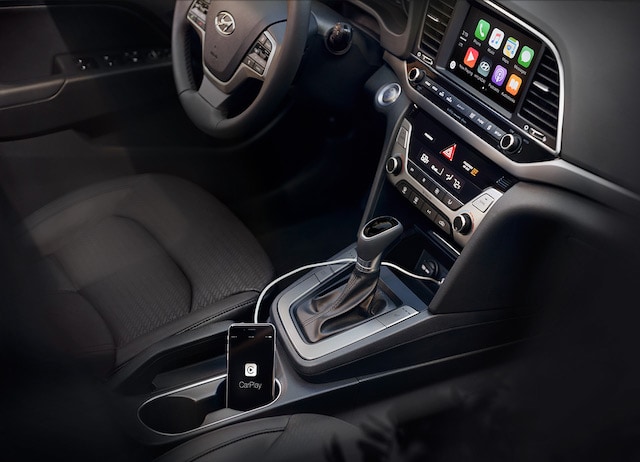 Hyundai is always keeping their eye on the advanced technologies that are coming on the market today. It continues to diversify it's profile and adds invigorating qualities to their vehicles. This includes utilizing Apple CarPlay™.
Apple CarPlay™ Can Be Your Guide
Once you start your new Hyundai, Lima drivers can plug in your iPhone. Now, you can touch the icons on the display screen which represents your phone screen! It's a rewarding driving experience and provides fewer distractions. This seamless connection allows you to:
Make Phone Calls & Messages
Use Navigation
Enjoy Your Favorite Tunes
Siri Voice Control
Siri voice control is designed especially for your driving needs. It's optimized to engage with the vehicle's buttons and touchscreen. You can use your applications in an intuitive way while keeping your hands on the steering wheel and eyes on the road!
Which Hyundai's Have Apple CarPlay™?
Fortunately, most 2017 and 2018 have Apple CarPlay™. If you have an earlier model-year, it can be possible to upgrade your vehicle to have it. To download on your own, it will be free. If you bring it to our Lima Hyundai dealership, there will be a fee.
Visit Tom Ahl Hyundai in Lima
To find out how to upgrade your ride to have Apple CarPlay™, contact Tom Ahl Hyundai to see if you are eligible. If you are interested in purchasing a new Hyundai that has this system, bring your phone and we'll connect to vehicles at our dealership! Apple CarPlay™ will make everything much easier for you. Please give us a call at (888) 263-9037 if you have any questions about this program.