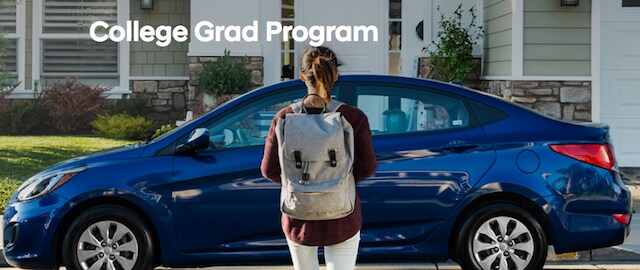 We recognize our college graduates deserve a gift for their hard work and accomplishment! We realize that graduating college takes sacrifice and dedication to achieve excellent grades and to jumpstart your career. To make this easier, Tom Ahl Hyundai is offering college grad discount for Lima shoppers.
What You'll Need
In order to earn a discount towards your vehicle, you'll need:
A copy of your diploma or a letter from your college or university's registrar's office stating that you graduated within the past 2 years or will graduate within the next six months.
Proof of employment (such as a pay stub) or an offer letter from a prospective employer.
Requirements
Must have graduated with a Master's, Bachelor's or Associate's degree from a U.S.-accredited college or registered nursing school within the past two (2) years or will graduate from such a school within the next six months from date of finance contract.
No adverse credit history.
Verifiable proof of employment or firm commitment from an employer with start date no more than 90 days from date of finance contract.
Hurry, this offer is only valid until January 2nd, 2019. This applies to leasing or financing a new Hyundai. We encourage you to explore our inventory to see which models appeals to you. To see them in person, please visit Tom Ahl Hyundai to get a tour of them! If you have any questions, please contact us at (888) 263-9037.