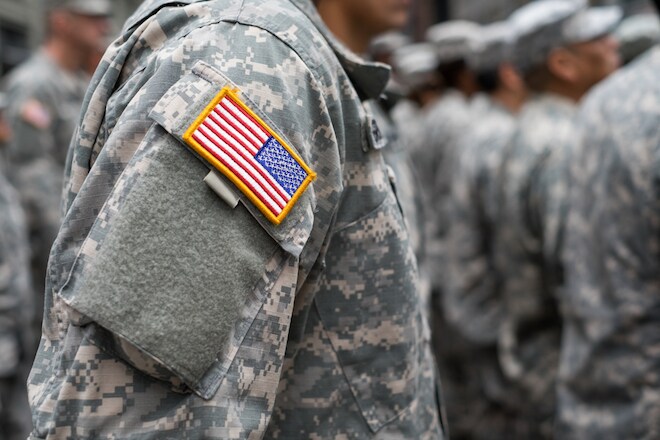 Hyundai Motor America is providing an exclusive special for the brave men and women that serve or served in the U.S. Military. Our Fort Wayne dealership is giving a $500 military offer towards the purchase of a new 2017 Hyundai model! This can also be used towards a new Hyundai 2016 vehicle. You and your spouse are eligible for this bonus! With our wide selection of models, you will be sure to find the right Hyundai for your lifestyle and needs! To qualify for this discount, you must be active, retired, or a veteran for the U.S. Military. You must have either served or are currently serving in the United States Coast Guard, Marine Corps, Navy, National Guard, Reserves, Army, or Air Force. This offer will last until January 2, 2018.
Hyundai Motor America wants to show its commitment and gratitude to the U.S Armed Forces for their willingness to protect our country. We do not take your sacrifices lightly and want to express our thanks for your service by making it easier to purchase the vehicle of your choice! In addition, Hyundai Motor America wants to continue its long-lasting commitment to the troops. We have provided this discount for military personnel and their spouses for nine years and we'll continue to strive for new ways to give back to those who to defend the best country on earth.
How to be Eligible For Military Discount
In order to receive the $500 bonus on any Hyundai model, you need to bring your military ID badge. A printed copy of the ID card will not be accepted. In addition to your badge, you will also need to include one of the following:
Active personnel: a copy of your Leave and Earnings Statement (pay stub)
Honorably discharged: a copy of your DD-214
Retired military: a copy of your Retirement Account Statement or 1099R
Disabled Veterans: a copy of your VA Summary of Benefits Letter that states a Service-Connected disability of 100% OR if you are being paid, 100% rate due to Individual Unemployability
Our Hyundai dealership near Fort Wayne would like to say thank you to all servicemen, servicewomen, and their families who serve or have served this country and for their daily sacrifices. When you are ready to take a test drive in a new Hyundai model, please contact us at (888) 263-9037.