Hyundai Winter Service In Ohio
White whistle winds mean you are due for a Hyundai service check-up. We want to make sure you are safe on the road, and that your Hyundai model stays its healthiest during the harshest weather. Our Tom Ahl Hyundai winter service package will bring you and your family peace of mind and potentially avoid costly repairs. Schedule Hyundai winter service in Ohio, but first, learn about our maintenance program.
Oil Replenishment
Winterizing a Hyundai with fresh oil not only enhances fuel efficiency, but it also prevents harmful metal-on-metal grinding that can permanently damage your engine. Our Hyundai service experts will refresh your oil and can adjust anything else that needs tuning.

Coolant Flush
Engine coolant and antifreeze work simultaneously to regulate engine temperature and emit heat for the interior of your Hyundai. Tom Ahl Hyundai can check the concentration of your vehicle's coolant system and suggest a coolant flush if necessary to stop frost damage that can occur during freezing Ohio winter temperatures.
Battery Test
Batteries can become weak and falter during cold exposures. When you come in for Hyundai winter service in Ohio our team of experts will check your batteries charging capacity and make sure it is up to par. If not, our OEM Hyundai parts department can provide you the proper replacement.
Windshield Visibility
Another reason for Hyundai winter service in Ohio is to ensure optimal visibility through your windshield before you get caught driving in a snowstorm. We will check your vehicle's fluid levels and replace your windshield wiper blades if they are damaged or old.

Hyundai Winter Tires
Sleek, icy roads are common during winters in Ohio, which is why we suggest winter tires for your Hyundai model to gain the most traction when temperatures drop below 45°F. Winter snow tires will give you more grip and preserve your all-season tires for commutes and summer road trips.
Schedule Hyundai Service
Our expert service team at Tom Ahl Hyundai always wants our customers to experience a smooth transitioning of the seasons changing. Don't delay. Schedule an appointment for Hyundai winter service in Ohio today!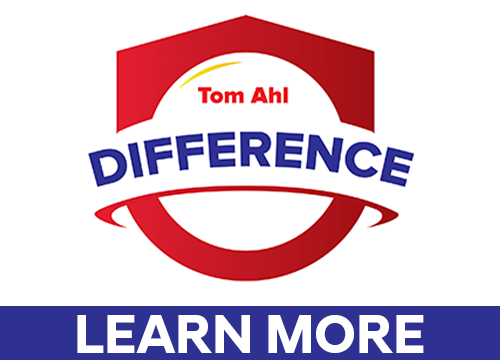 Hours
Monday

9:00am - 6:00pm

Tuesday

9:00am - 6:00pm

Wednesday

9:00am - 6:00pm

Thursday

9:00am - 6:00pm

Friday

9:00am - 6:00pm

Saturday

9:00am - 3:00pm

Sunday

Closed